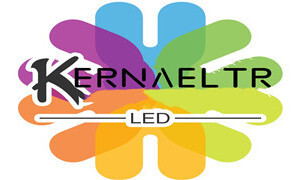 yipad
Crystal Ball String Lights,Outdoor Lights Solar For Garden,Christmas Lights
Crystal ball string lights,Outdoor Lights Solar
*Product Name:Crystal ball string lights
*Material/Waterproof:ABS ;Weight: 0.51KG;
Crystal ball string lights Voltage/power:2V/100Ma
*Number of LED strips:30 LED
Outdoor Lights Solar Waterproof:IP44;Cable length:6.5 M
*Installation method :Take out the solar panel,connect the two brackets,and insert them into the card slot.
Crystal ball string lights color:Multicolor,White,Warm white,Pink,Blue
*Accessories:Outdoor Lights Solar String 30 Led Globe Solar String Lights;Solar Panel with Ground Stake
*Crystal ball string lights are consists of 20FT anti-oxidation,tangle-free & durable silver wire,and 30 bubble balls.And exquisite new upgraded crystal bubble ball has a crystal clear color and contains many small bubbles can refract the beautiful light.
*Starry string lights have 16 fantastic colors and 4 dynamic multi-color modes.And crystal Light Bulbs allow multicolor light sources to refract through bubbles,creating pleasant romances and fairy-tale lighting effects that make the environment out of the ordinary.
*Globe String Lights easily use it to turn on/off, adjust modes and speed, choose your favorite colors.It also provides 6 hours on/18 hours off timing function.And the multi-color ball lights have a memory function.Even if the power is turned off,it can remember the last mode & color it previously set.
*Outdoor lights solar Benefits from the give it a lot more possibilities.such as Christmas tree,tent,girls bedroom,wedding party,Garden,etc.
*Christmas lights can make a warm glow,gorgeous and soft, and can be viewed from all directions.you can flexibly use it to decorate your Christmas tree, garland,party.Adding warm ambiance to their Christmas.
Tags:Crystal ball string lights,Outdoor lights solar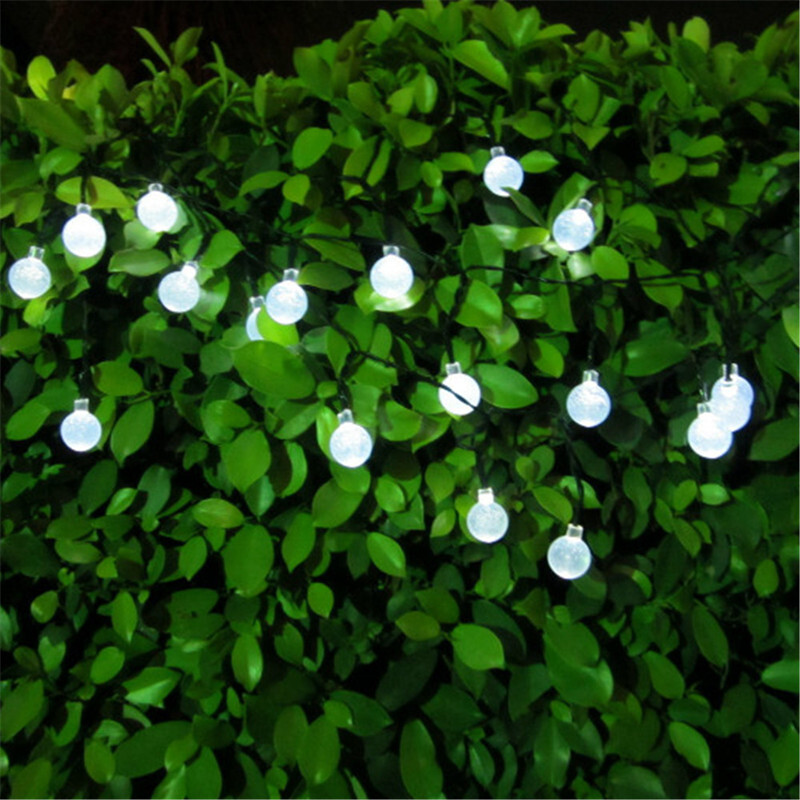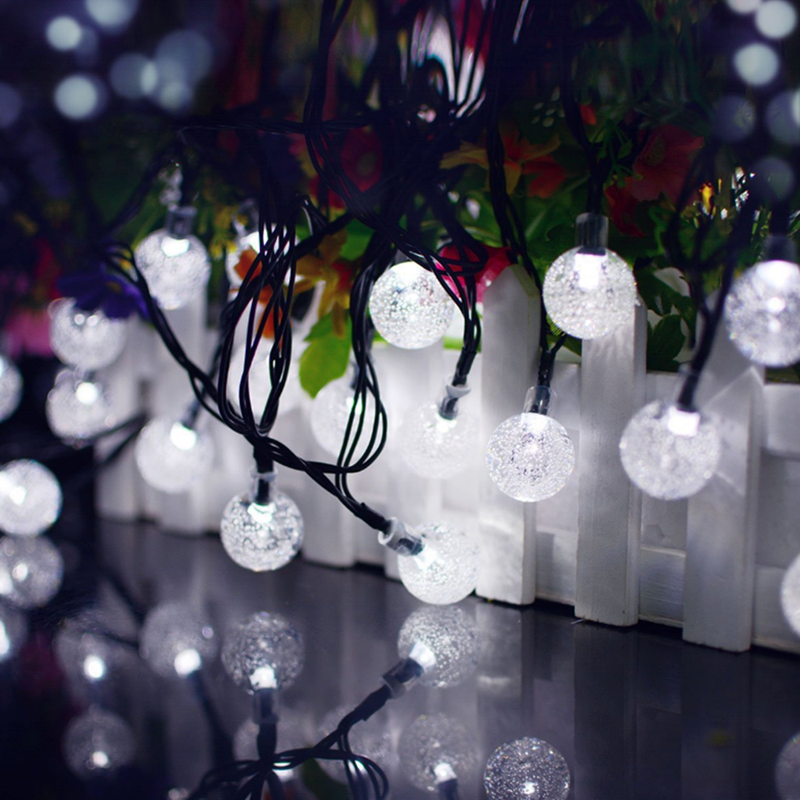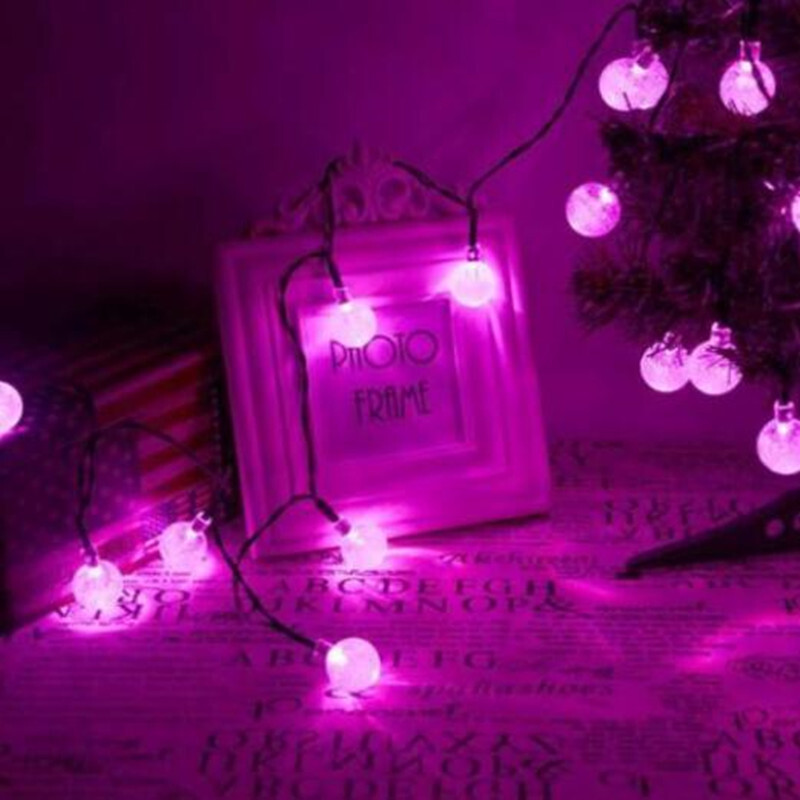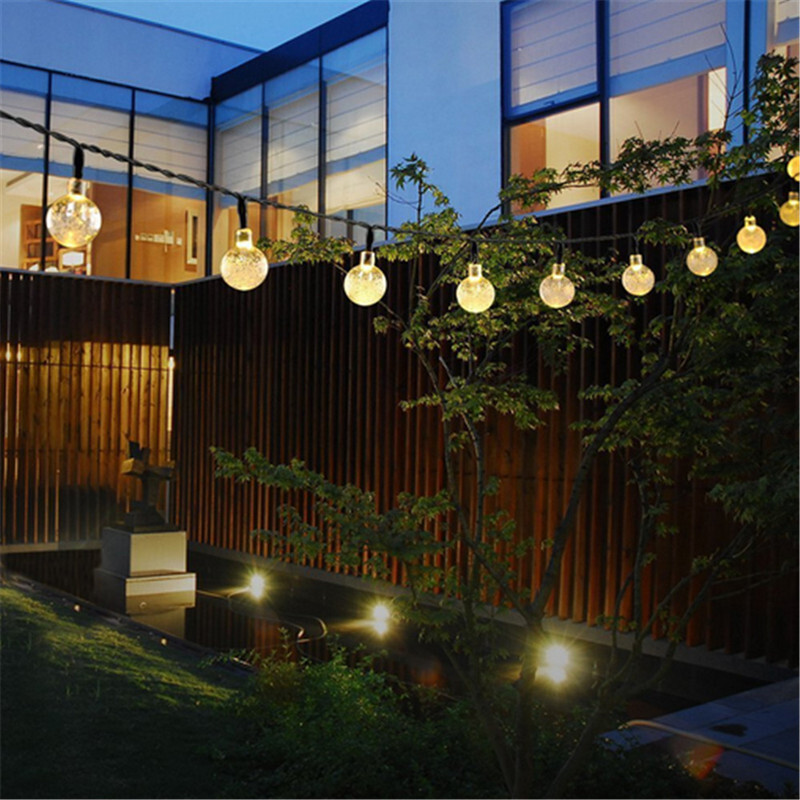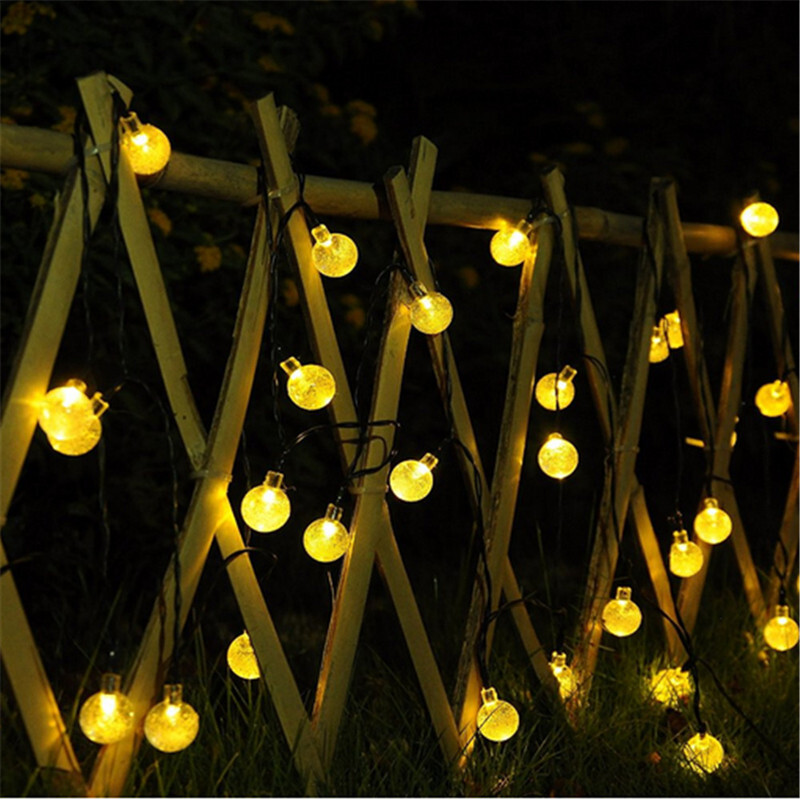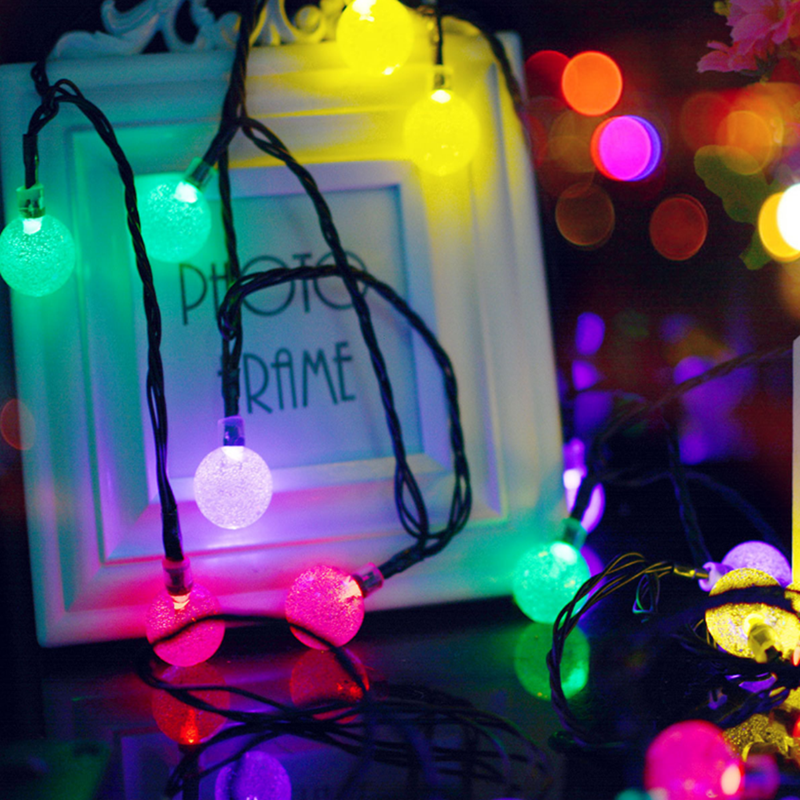 Your cart is currently empty.