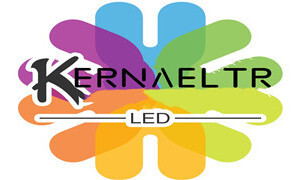 yipad
Smart light strips led,RGB LED Lights,DIY Mode Color Changing LED Lights
Smart light strips led,RGB LED Lights With Remote Control,20 Colors and DIY Mode Color Changing LED Lights,Easy Installation Light Strip For Bedroom,Ceiling,Kitchen
Color Changing LED Lights Products can be customized in different lengths,different styles,please feel free to contact us.

Color Changing LED Lights Features:
With 44-key IR remote controller,you can control the
Smart light strips led
in distance (Up to 32.8 feet control distance without obstacle).
ox is for your convenience to simply turn on/off,adjust brightness and switch brightness
RGB LED Lights
Multicolor Options:
20 colors optional to decorate your home and 6 DIY buttons to customize colorful lighting experience.
RGB LED Lights Various Lighting Mode:
Choose Flash/Jump/Fade and other modes to achieve different lighting effect.
Color Changing LED Lights Illuminating Range:
With up to 32.8 feet length (2 rolls of 16.4feet),300 led lights easily light up every corner of your house.
Smart light strips led
Home Decoration:
RGB LED LIGHTS A colored light strip adds great ambiance to your bedroom,light up your kitchen cabinet,birthday party, decorate events like Halloween,Christmas,Valentine etc.
RGB LED Lights
Specifications:
Color Changing LED Lights Length: 16.4FT/32.8FT/49.2FT
RGB LED Lights
Beads: 150/300/450/Leds
Control Methods: Remote, Button Control Box
RGB LED Lights
Adhesive: Back Adhesive
RGB LED Lights Colors That Energize:
Smart light strips led
are packed with traditional RGB and 16 other colors.
RGB LED Lights
You can enjoy 6 additional DIY colors for more creative freedom.Jazz up your romantic dinners or Christmas parties with vibrant lighting.
Color Changing LED Lights Dual Control:Manage your lights easily from the comfort of your couch with a remote control range of 32.8ft.With the control box,you can power the lights on/off,adjust brightness,or change colors at the touch of a button.
RGB LED Lights Adjustable Brightness:6 brightness levels allow you to alter the strip lights from warm to bright.5050 LEDs and a 50,000-hour product lifespan ensure you vivid,long-lasting lighting,great for your TVs,bedroom,and kitchen.
Smart light strips led 32.8FT:With 2 rolls of strip lights (16.4ft each) stretching to a total length of 32.8ft and 300 LEDs,you'll find it easy to illuminate larger spaces with bright,colorful lighting during the holidays, parties, or movie nights.
Color Changing LED Lights
Easy to Install:Use the strong adhesive to install the lights to any dry,clean surface,or the clips for further reinforcement.
Color Changing LED Lights DIY fans will enjoy our cuttable design,allowing you to trim the strips to your liking (4-pin connectors not provided).32.8Ft
Smart light strips led
,Build Up Colored Home Ambiance.
Tags:Smart light strips led,RGB LED Lights,Color Changing LED Lights
Recent Reviews ( 6 )
By
kngmary
Saturday, 03 September 2022
this led lights unlike literally every other car light i've tried, these are bright, the settings are easy and simple to navigate, the lights stick on very well even in the extreme heat and cold.
By
Dogs&Horses
Wednesday, 18 August 2021
Smart light strips led,10m of strip lights put up in under 30 minutes, so easy.They totally transform the room, they're beautiful and bright, fantastic quality!Absolutely amazing!
By
WayneKlein
Thursday, 12 August 2021
Smart light strips led,This product was really great.Everything about it just awed me,considering the price. First of all, the adhesive is great.My room has a lot of corners,but these can handle them great!These never curved into the corner like other ones do.Secondly, It works great with the TuyaSmart App.It works very quickly.
By
K.Groh
Thursday, 05 August 2021
Smart light strips has changed DMT trips forever. Play album New Model to the music setting. It will obliterate your senses and leave you quivering.
By
Y.R.Wu
Friday, 30 July 2021
I host many gatherings at my home for friends and family through the year, and I wanted to look for decoration that would add a bit of fun and flair to my event. These rope lights are very durable and bright. I have used them both indoors and outdoors and they have been working great. It was more durable than I had expected and not flimsy like Christmas string lights. I find them functional because they create a nice ambience in the dark when I set it up at night.
By
JoannaD.
Monday, 19 July 2021
Smart light strips led look great. have a timer set through he app but also can use alexa to control them.

Your cart is currently empty.