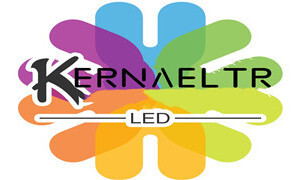 yipad
Projection snowflake lights,Outdoor projection lights,Christmas Lights
*Product Name:Projection snowflake lights
*Projection snowflake lights Mode:Rotation Angle:180 degrees
Outdoor projection lights Power Requirement:Input AC120~60Hz,50Hz~60Hz Output DC 12V/1A
Outdoor projection lights Overall power consumption:LED 9W
Projection snowflake lights Number of LED:4 pcs
*Outdoor projection lights area:Length: 5*Width: 4M
*Outdoor projection lights Weight/Size:0.86 kg; 19*19*21 cm
Projection Snowflake lights Features:Exclusive private model design,applied for eu patent,low pressure product,high security,real snowflakes,can create a real snow atmosphere;
Projection Snowflake lights Accessories:LED set,box*1,charger*1,instruction manual*1
*Remarks:Our is a production and wholesale factory.Welcome the cooperation to order in bulk.
Projection Snowflak lights UPGRADE Christmas:LED Christmas outdoor Projector lights show the "Snowflake" + "Snowfall" +"Small Snowflake" together with a wide projection range than others!Unlike other snowflake projectors,there are more white rotating snowflakes made to mimic the look of falling snow with big snowflake,even if you live somewhere that doesn't get quite cold enough for snow you can still enjoy the beauty of a White Christmas Outdoor projection lights.
Projection Snowflake lights More Larger Projection Area:The Double-head Projectors Lights can cover more 50% larger area than others.The coverage is 60-600ft² and distance is 16 - 23 ft. Just need a snowflake projector lights,It's going to shine on the whole house.Romantic snowflakes fall down from the sky and add new atmosphere to your house.Our projector snowflake lights is designed with 9W high brightness bead,more brighter than the snowflake lights on the market,the snowflake effect is more realistic Remote Operation & Roating:Include a wireless remote controller that allows you to control the projector's functions from 10M distance,very convenient!Outdoor projection lights You also can change the Roating Modes by the remote:ON/OFF, FLASH+, FLASH-,MOTOR+,MOTOR-.The remote control has a memory function (no need to repeat settings) and "Timer" function:2Hrs,4Hrs,6Hrs.
Projection snowflake lights IP65 Waterproof Projector Lights Outdoor Indoor:We' ve seen how great a snowflake projector can look on the outside of your home,but what if you want to continue that theme indoors?Well,you can! Deck the halls or deck your walls with this chic snowflake projector.Waterproof IP65, will survive even the harshest of weather situations.Come with 7M/23ft cord will easily reach most outside home outlets from where you set it up Projection Snowflake lights.
Outdoor projection lights After-sale& Certification:If you have any problem with our Christmas Snowflake Snowfall outdoor Projection lights pls don't hesitate to contact us then we will supply you best after-service!Our christmas projector light have CEF,CC,ROHS Certification,and we have European and American appearance patents.
Tags:Projection Snowflake lights,Outdoor projection lights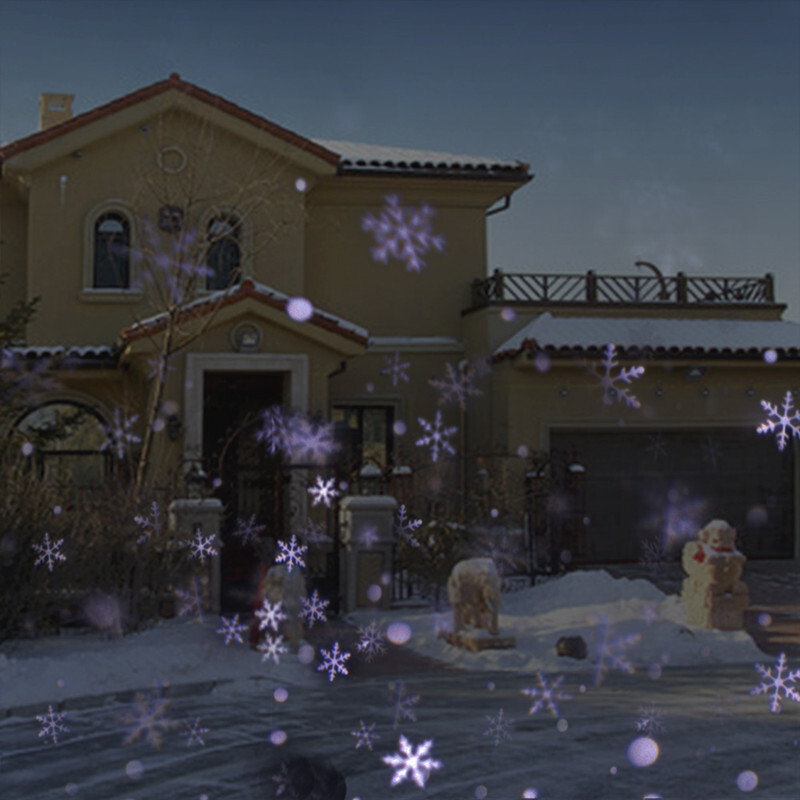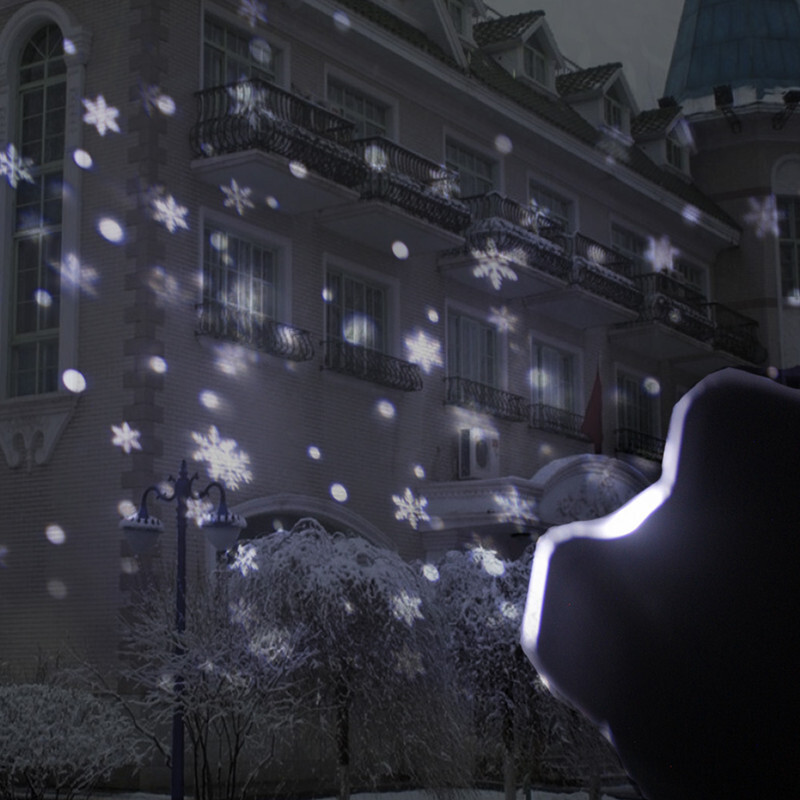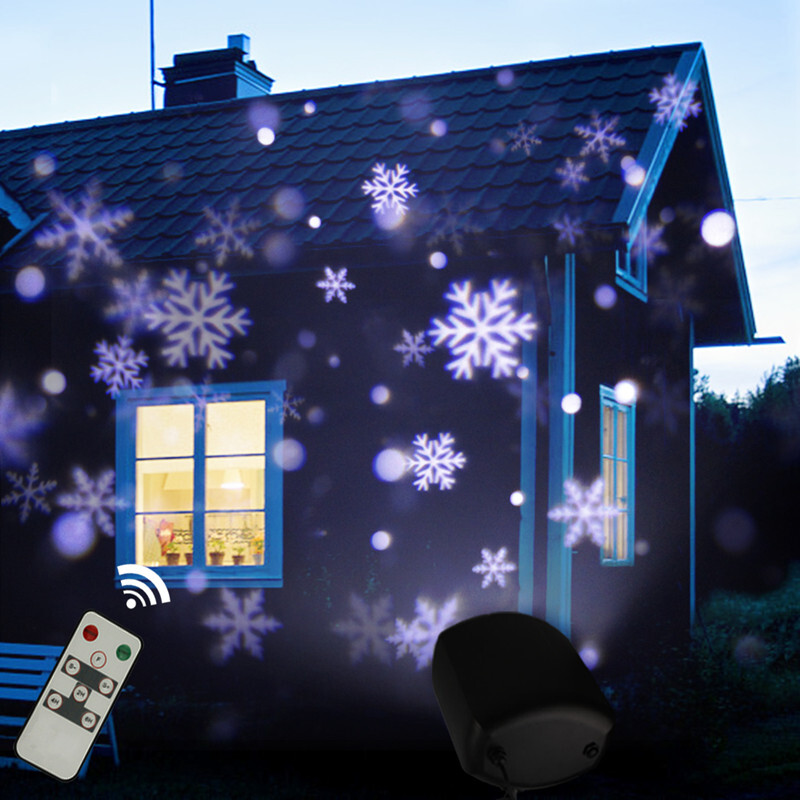 Recent Reviews ( 1 )
By
AdamWood
Friday, 20 August 2021
Rotating Projection snowflake light,If you want to decorate your lawn with Light Projectors then this is for you. As this one-time investment, you have to choose projectors on your requirement & product efficiency. The range of the laser really impressed me. It is powerful & offers a broad area coverage, they have also made it a priority to include an equally powerful remote. It is also waterproof.

Your cart is currently empty.